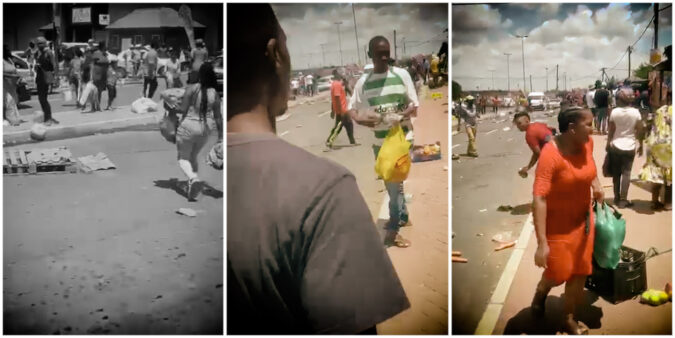 Chaos broke out Sunday morning in Rocklands, Bloemfontein, when residents began attacking street stalls owned by foreign nationals after the shooting of businessman Themba Mothibi.
People in Rocklands, Mangaung told Daily Maverick that the incident was in retaliation for the murder of businessman and treasurer of pressure group Mangaung Concerned Community (MCC), Themba Mothibi. 
Police spokesperson Thabo Covane, said 46-year-old Mothibi, owner of By Hoek Lounge in Rocklands, was shot in the early hours of Sunday. Initial reports indicate that Mothibi had intervened after a fight broke out at the venue on Saturday evening. 
Covane said that later, as Mothibi was closing the establishment, a suspect returned and shot him. Mothibi was declared dead at the scene. Another bullet hit a bystander in the hand. 
Visit Daily Maverick's home page for more news, analysis and investigations
After a police hunt for the suspects, three foreign nationals had been arrested, Covane said. They would appear in court on Tuesday to face charges of murder, attempted murder, defeating the ends of justice and being in South Africa without the proper documentation. 
As news of the shooting travelled, people took to the street. During Daily Maverick's visit to Rocklands only one stall — which appears to be owned by a South African national— was left standing.
MCC spokesperson Themba Zweni confirmed that Mothibi had been a leader in the organisation. He said the MCC was, however, still investigating the incident and the subsequent trashing of stalls, and would release a statement in due course. DM