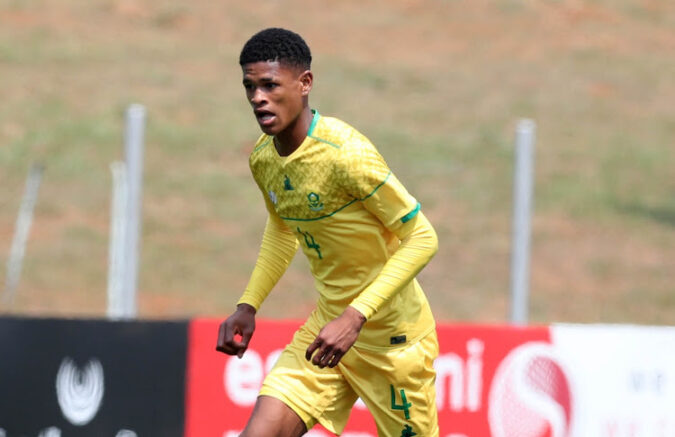 Andries was apparently stabbed in an altercation a week ago and appears to have died of later complications related to the injury.
A source at Stellenbosch FC, who did not want to be named, said Andries, 19, was involved in an altercation somewhere in Cape Town or Paarl on the night after Stellies beat Cape Town City 3-2 in their DStv Premiership Cape derby on January 27.
That match at Danie Craven Stadium in Stellenbosch kicked off at 7.30pm and would have ended around 9.30pm. Andries played the full game at centreback.
He was apparently treated for his wounds. He attended Stellenbosch's training sessions on Tuesday and Wednesday, without training.
He was "walking around and seemed in good enough health", the source said, and the "wound seemed superficial".
Stellenbosch heard of Andries' death a few hours after their 2-1 defeat in their 3.30pm kickoff Premiership game against Chippa United at Nelson Mandela Bay Stadium in Gqeberha on Saturday.
The club has not established whether the stab wounds from a week ago became infected, or the exact cause of death.
SAPS spokesperson Capt Nowonga Sukwana said police are investigating the player's death.
"Oshwin Andries passed away in hospital on February 4 [Saturday] at 9.40pm after his family took him to the hospital," Sukwana said.
"He was treated for a stab wound and released and then his family took him to Paarl Hospital. Circumstances around his stabbing are still under investigation."
Andries captained South Africa to third place in the Cosafa U20 Championship in Eswatini in October last year. He has also been part of the SA U23 squad.
A highly-rated young centreback he played twice for Stellenbosch aged 18 in the 2021-22 season, having been promoted to the senior squad on the back of impressive performances for the DStv Diski Challenge reserve team.
He made eight appearances in the current season. Andries became the youngest player to score for Stellenbosch at 18.
Confirming the death of Andries late on Saturday night, Stellenbosch said: "Andries was a gifted young footballer who graduated from the SFC academy to make his professional debut at the age of 18.
"He later became the club's youngest goalscorer in the DStv Premiership [in Stellies' 3-1 home win against Royal AM on August 13]."
The South African Football Association (Safa) expressed its shock at the news of Andries' death.
"We as Safa are devastated by the passing of Oshwin Andries. Our deepest sympathy goes out to his family at this difficult time," Safa said. 
"Our thoughts and prayers are with his family, loved ones and friends. May his soul rest in peace."
Andries was from Klapmuts in Paarl.
Attempts to reach his family for comment were unsuccessful at the time of publishing.
Support independent journalism by subscribing to the Sunday Times. Just R20 for the first month.