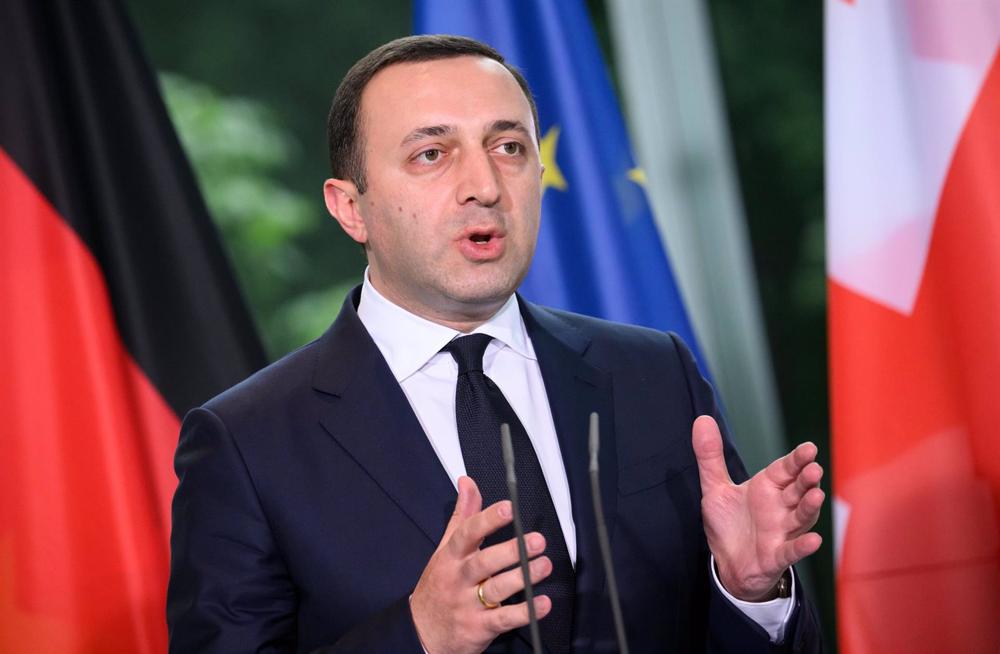 Georgian Prime Minister Irakli Garibashvili warned Saturday that the Ukrainian government is trying to "open a second front" in the confrontation with Russia through the demonstrations called by the United National Movement led by former Georgian President Mikhail Saakashvili.
"This radical and extremist party has turned into a comical organization. All these lazy attempts show that they are an absolutely bankrupt, discredited, marginalized and radical force," he said in statements carried by the Georgian news portal civil.ge.
Garibashvili has stressed that the Georgian government has managed to avoid "the greatest danger" by not entering the conflict after the Russian invasion of Ukraine despite attempts by several countries to drag the country into the war. "Unfortunately, there are still attempts to bring the Ukrainian war into our country," he noted.
"We could hear direct statements of Ukrainian officials saying that their aim is to open a second front. Sending former President Mikhail Saakashvili to Georgia and many other provocations are aimed at this end," he argued.
Garibashvili wished the "friendly Ukrainian people" a speedy end of the war and the recovery of their territories, although "since the beginning of the war 20 percent of the Ukrainian territory has been occupied and tens of thousands of people have died".
"In addition to the military, both sides have suffered enormous losses. Civilian infrastructure has been damaged, citizens, children have died. Nothing can repair this damage, these losses, this pain", he added.
Garibashvili lamented that "nothing is being done to stop the war" and return to the negotiating table, which he described as "alarming". Moreover, the war has made the situation in the area "more unpredictable".
Source: (EUROPA PRESS)