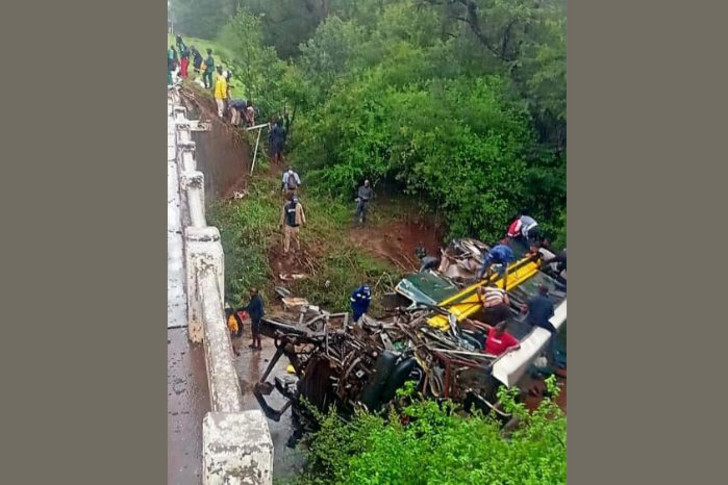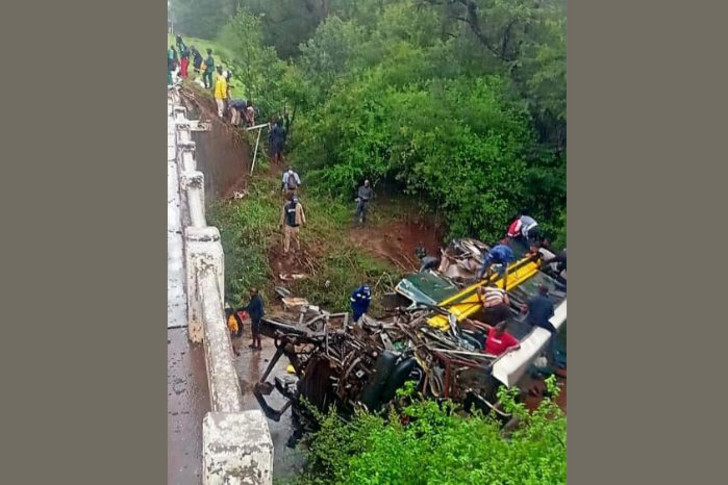 JOHANNESBURG – At least 20 people were killed in a head-on collision between a tour bus and a cash-in-transit van on the N1 in Makhado, Limpopo, the ER24 private ambulance service said on Tuesday morning.
ER24 said 68 people were left injured after the bus landed in a river after rolling from a bridge on the freeway.
"ER24 paramedics were on the scene at 20:05, along with the fire department, provincial EMS [Emergency Medical Services] and rescue and several other private EMS services. The scene was still active at the time of this report, with several passengers still possibly unaccounted for," said ER24 spokesperson Ross Campbell.
"Three people were found deceased by the roadside, and 16 down by the river. All were declared dead on arrival, with several passengers possibly unaccounted for," Campbell said.
One passenger died in hospital.
Police were still on the scene, with heavy downpours delaying their work.
The N1 highway in Makhado has since been re-opened to traffic.
The Limpopo transport department said a police diving team was conducting a search for the remaining passengers.
]]>