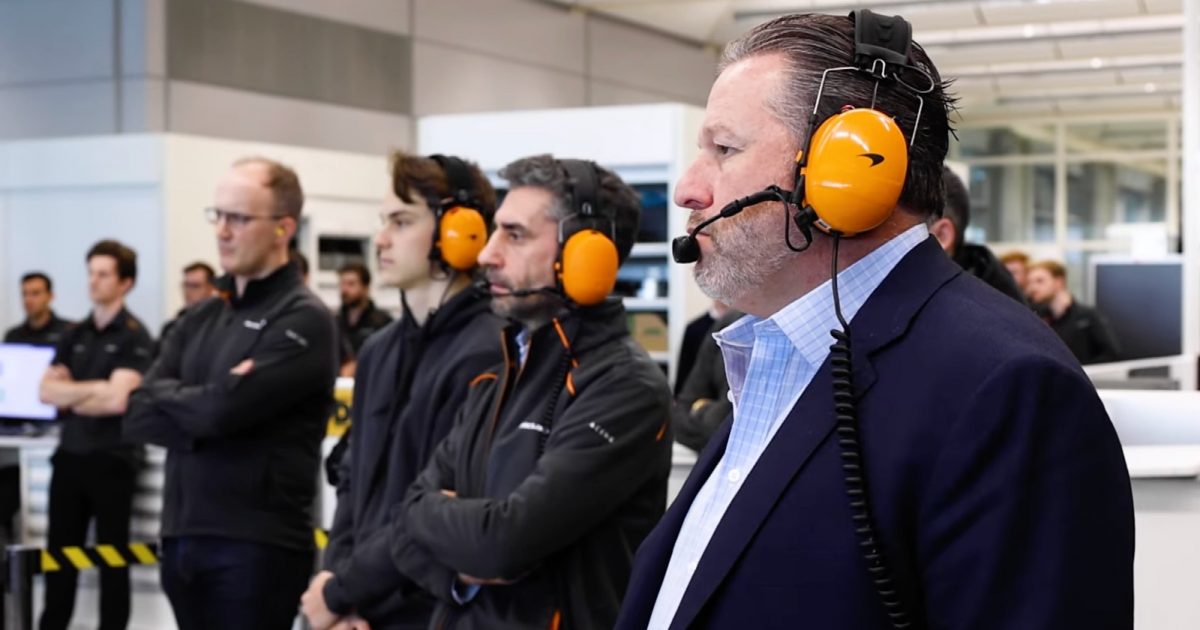 The F1 2023 season has not even started yet, but McLaren seem to be going into the new campaign on very unstable ground.
There is plenty of pressure on Formula 1 in general ahead of this new season of action, as it is one which needs to be far more competitive than what we saw in 2022, Red Bull winning 17 of the 22 grands prix on their way to a dominant title double.
And considering all the talk of how the new Technical Regulations, combined with the budget cap and R&D scale, will give us a far more competitive Formula 1, the second season with these ground-effect cars must provide a big step towards that ambition.
These changes are designed to allow the likes of McLaren, a team fighting at the head of the midfield for several years now, to take that crucial step and start fighting at the front for wins and titles once more, but 2022 was already a dent in those aspirations.
Having won a race in 2021, that memorable Monza one-two, and scored five podiums overall, it was a bit of a disappointment when McLaren delivered just one P3 finish in 2022, slipping to P5 in the final Constructors' standings.
For a team that wants to be winning consistently again in a few years' time, the last thing they needed was to take a step backwards right at the start of a new regulatory era, and now talk from the McLaren camp ahead of the 2023 season does little to paint a more positive picture.
Celebrating their 60th anniversary with the naming of the MCL60, this is a McLaren challenger that needs to be taking the team on the up, putting into practice the lessons learned from 2022, but it was alarming to hear McLaren admit that they are "not entirely happy" with the current state of their new creation.
"There's some areas of the car that will be interested by development in the early stage of the season," said new team boss Andrea Stella at the MCL60 launch.
"We are happy – not entirely happy for what is the launch car – but optimistic that it should take a good step soon."
Of course the boss is trying to give it a positive spin, but for McLaren to already be talking about a need for improvement in the early stages of the season, is far from a good sign. This is usually the time where teams are talking up their gains and getting excited over shakedown runs with no complications.
And Stella's comments became even more concerning when he spoke of McLaren being too late to spot key performance opportunities.
"I think while we are happy with the development of the car in most of the areas, there is some areas which we realised a little late into the development some really strong directions," he said.
"So, not necessarily we will be able to capitalise on these directions in the very short term, and that's why I also talk about the developments coming just after the start of the season."
But, rival teams are never standing still, so if McLaren are going into the new campaign mindful that they could be off the pace, it is no guarantee that they will quickly catch up even if their early developments do take them in the right direction.
And if they do have an underwhelming MCL60 on their hands at the start of the campaign, then that presents the team with another, Lando Norris-shaped problem.
The Brit has put his faith in McLaren, having raced with them since his F1 career started in 2019, last year signing a new contract that ties him down until the end of 2025.
But, he of course wants to win. And considering that Norris is often spoken about as a potential future World Champion in the right car, this of course must be his goal.
Having clearly stated his desire to be fighting for wins in 2024, the same year that McLaren said their infrastructure would be up to date and they will be out of excuses, Norris has assured that he does "have good confidence in the team", though there is an obvious but.
"I want to believe '24, '25 are when you should start to see some bigger changes," he added as per Autosport. "It feels like a long time away. We've got the whole year to do. But the beginning of that starts this year."
And if that next step towards fighting for F1's top honours is in fact another disappointing season, then Norris very well could start to question whether McLaren are actually going to reach that level again.
PlanetF1.com recommends
Lando Norris wants Oscar Piastri to 'force me to push the limit that bit more'
Zak Brown adamant McLaren and Norris will be together a 'long time' despite Hamilton rumours
Lando Norris not following Max Verstappen's lead with early F1 retirement talk
While it is true that McLaren have Norris under contract for another few years, that does not mean he is immune to a swoop from rivals. Sure, there would be some hefty compensation to pay, but 23-year-old Norris is at the end of the day a safe, long-term investment.
Red Bull are know to have taken an interest in the past, and could not be ruled out of another approach to put Norris alongside his buddy Max Verstappen in future. Alarmingly for McLaren though, Norris has also been touted as a future Ferrari or Mercedes driver, the other two pieces in Formula 1's leading trio.
Former Ferrari team manager Peter Windsor has predicted that once Mercedes' seven-time World Champion Lewis Hamilton decides to retire, current Ferrari driver Charles Leclerc will be number one on Mercedes' list, and then Ferrari "would go massively all out to get Lando." It makes a lot of sense.
Or, perhaps Mercedes would shorten that domino effect and go straight for Norris, former F1 driver Karun Chandhok recently stating that Norris has "got to be Mercedes' number one pick to replace Lewis" when the F1 legend decides enough is enough. Again, it is hard to make a case for why a George Russell-Lando Norris Mercedes partnership could not happen.
Of course, McLaren can likely stop any of these what ifs by giving Norris reason to believe that they are on their way to the top. But this uncertainty heading into the 2023 season absolutely does not tick that very important box.